License
Toonloop is a free software. Whoever can give training, make performances or installations using it. It is released under the GNU General Public Licence version 3. Its documentation is under the GFDL.
Toonloop
Copyright 2008 Alexandre Quessy
Copyright 2008 Alexandre Quessy & Tristan Matthews
Copyright 2009 Société des arts technologiques
http://www.toonloop.com/
Toonloop is an original idea from Alexandre Quessy
http://alexandre.quessy.net
Toonloop is free software: you can redistribute it and/or modify it under the terms of the GNU General Public License as published by the Free Software Foundation, either version 3 of the License, or (at your option) any later version.
Toonloop is distributed in the hope that it will be useful, but WITHOUT ANY WARRANTY; without even the implied warranty of MERCHANTABILITY or FITNESS FOR A PARTICULAR PURPOSE. See the GNU General Public License for more details.
You should have received a copy of the gnu general public license along with Toonloop. If not, see http://www.gnu.org/licenses/.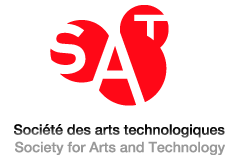 Toonloop version 1.x contains code that is copyright 2008 Société des arts technologiques. Toonloop was also used in the Urban Patterns residency at SAT in 2008.